Presented by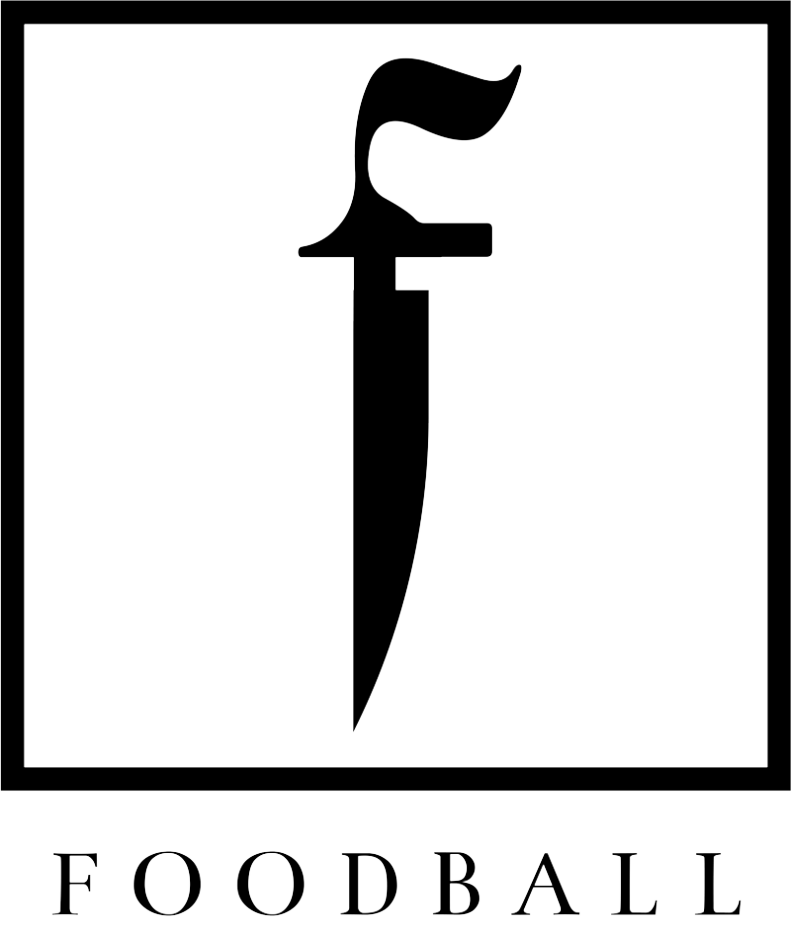 California Dreaming for BBQ Season is the second exclusive offering of the FoodBall online wine service, designed to offer the very best of a curated wine collection delivered safely and efficiently to the comfort of one's own home. Hand-selected by the renowned sommeliers of the Liberty Entertainment Group's innovative Toronto properties, BlueBlood Steakhouse, Don Alfonso 1890, Xango, Cibo Wine Bar, each three-bottle package of wine includes tasting notes and an original recipe paired specifically for each wine designed for home use by the company's line-up of award-winning chefs. California Dreaming is available for only $99 plus HST and includes complimentary, contact-free delivery as well as a $30 Gift Card to BlueBlood Steakhouse, which can be used for now takeaway orders or in-restaurant when BlueBlood reopens.
In time for BBQ season, deliveries will begin May 1st, 2020.

Solid Ground Pinot Noir 2017
A perfect example of Lodi terroir, this Pinot expresses big fruit and ample richness for the varietal. The nose pops with lots of floral tones, cherry, raspberry and hints of blackberry. The blackberry notes, from the blended Zinfandel, gives this wine its distinct Lodi character. The palate is soft and round, with good weight for the varietal, yet still maintains the gentle acidity in the mid-palate that is distinctly Pinot.
Pairing: Grilled Salmon Fillet
Ingredients:
6oz Fresh salmon

2 Tablespoon olive oil

4  tarragon sprigs

1 whole lemon cut into slices

2 Tablespoon chopped scallion

Salt and pepper
Directions:
Place the salmon , olive oil and tarragon in a Ziplock bag for 4 hours prior to grilling and keep refrigerated

Preheat grill to medium.

Remove salmon from the bag leaving the tarragon. Remove excess oil and season accordingly.

Place both the salmon and lemon on the grill. Cook the lemon until slightly charred. Grill salmon until desired doneness.

Plate with grilled lemon, chopped scallions and drizzle love oil to finish.

Trim Cabernet Sauvignon 2017
TRIM is a well-crafted Cabernet Sauvignon from outstanding vineyards in California. Our winemaking team works with some of the best vineyards to produce a lush, well balanced and fruit forward Cabernet Sauvignon.
Pairing: Rosemary and Mustard Crusted Beef Filet
Ingredients:
8oz Prime or AAA beef tenderloin

1 Tablespoon dijon mustard

5 Tablespoon worstershire sauce

1 Tablespoon honey

2 Tablespoon chopped rosemary

Salt and pepper
Directions
Mix wet ingredients and 1T of the chopped rosemary.

Marinate beef filet in marinade for 30minutes to 1 hour.

Preheat grill to medium high.

Remove the filet steak from the marinade and drain off excess liquid. Season lightly.

Place steak on grill while monitoring the caramelization due to the sugars from the honey.

When you have achieved the desired doneness, remove from grill and let rest for 5-7 minutes.

Just before serving, place back on grill to reheat for 1 minute.

Serve with remaining chopped rosemary.

Headwind Cabernet Sauvignon 2017
This Lodi Cabernet has rich berry fruit with oak and vanilla notes. With hints of baking spices, it reminds one of a mouthwatering berry pie, tasty crust and all! It has a medium body and gentle tannins making for very pleasurable wine drinking. Just right!
Pairing: BlueBlood Burger 8oz
Ingredients:
8oz ground beef strip loin (best quality possible)

1 Teaspoon dijon mustard

2 Tablespoon worstershire sauce

1 Teaspoon finely chopped thyme

2 Tablespoon minced and sautéed shallots

Salt and pepper to taste
Directions
The secret to a good burger and maintaining the shape is to mix the ingredients , form and let the patty rest overnight. Reserve seasoning until right before placing on the grill.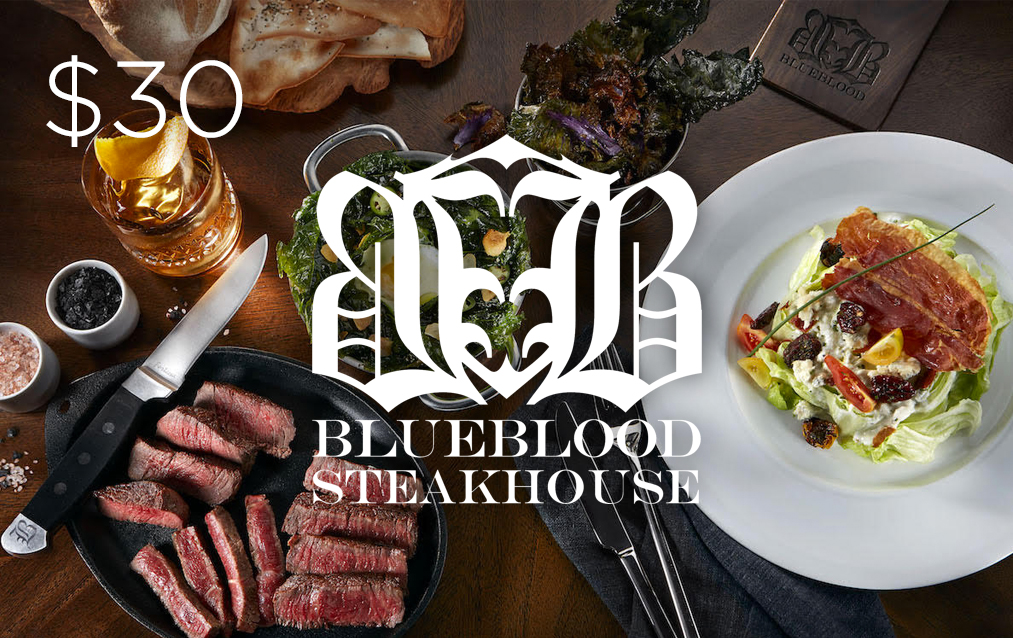 $30 BlueBlood Steakhouse Gift Card
1 Austin Terrace Toronto ON
Bluebloodsteakhouse.com
Valid for takeaway or in-restaurant when we reopen. Please present gift card upon redemption.
No cash value. Cannot be replaced if lost. Cannot be combined with any other offer or promotion.
Wine Pairings curated by Liberty Group's Wine Director
James Peden,
Wine Director
Liberty Group
Recipes brought to you by FoodBall's featured Chefs from
the Liberty Entertainment Group Collection of Restaurants.
Scott Saunderson,
BlueBlood Steakhouse